Savor the Flavor: Food Trucks at Modern Work Suites & Studios
In the vibrant world of coworking spaces, Modern Work Suites & Studios stands out as an oasis of innovation and collaboration in the heart of Omaha, Nebraska. Our commitment to fostering a dynamic, supportive community goes beyond fully furnished office space and top-notch amenities. We recognize that the workplace experience is about more than just work and meeting rooms, and that's why we've embraced the idea of food trucks rolling into our space. Today we're exploring the benefits of having food trucks visit our office space rentals and share the exciting results of our recent food truck contest.
A Taste of Convenience: The Benefits of Food Trucks at a Coworking Space
Modern Work Suites & Studios understands that providing an exceptional work environment isn't just about comfortable furniture and fast Wi-Fi. It's about creating a holistic work experience that enhances productivity, collaboration, and well-being. That's where food trucks come in, adding a delicious dimension to the workday. So – what's so great about food trucks?
Variety to Satisfy Every Palate: Food trucks offer an ever-changing menu of culinary delights, ensuring that there's something for every palette. Whether you're in the mood for gourmet burgers, tantalizing tacos, or a fresh and hearty salad, there's a food truck for you.
Convenience Redefined: The presence of food trucks means you don't have to venture far from your workspace to enjoy a satisfying and unique meal. Instead of spending valuable time driving to a restaurant or ordering delivery, you can step outside and choose from a variety of options, saving you time and energy.
Boosting Productivity: Quick access to tasty food options eliminates the need for lengthy lunch breaks, allowing you to refuel and get back to work faster. It's a win-win for entrepreneurs with busy schedules.
Fostering Community: As part of our commitment to building a sense of community at Modern Work Suites & Studios, food trucks add a social element to the workday. Colleagues can gather and share a meal, fostering connections and collaboration that extend beyond office walls.
Supporting Local Businesses: We believe in giving back to the community, and by inviting food trucks, we not only enhance our members' experiences but also support local entrepreneurs and culinary artists. It's a win-win for everyone involved.
A Taste of Victory: Our Food Truck Contest Winners
In line with our commitment to community and collaboration, Modern Work Suites & Studios recently held a Food Truck Contest that allowed our members to cast their votes for their favorite food trucks that have visited our office. The competition was fierce, but a few clear winners emerged as the crowd favorites. Maria Bonita Mexican Cuisine and 402BBQQ tied as the winners of the competition!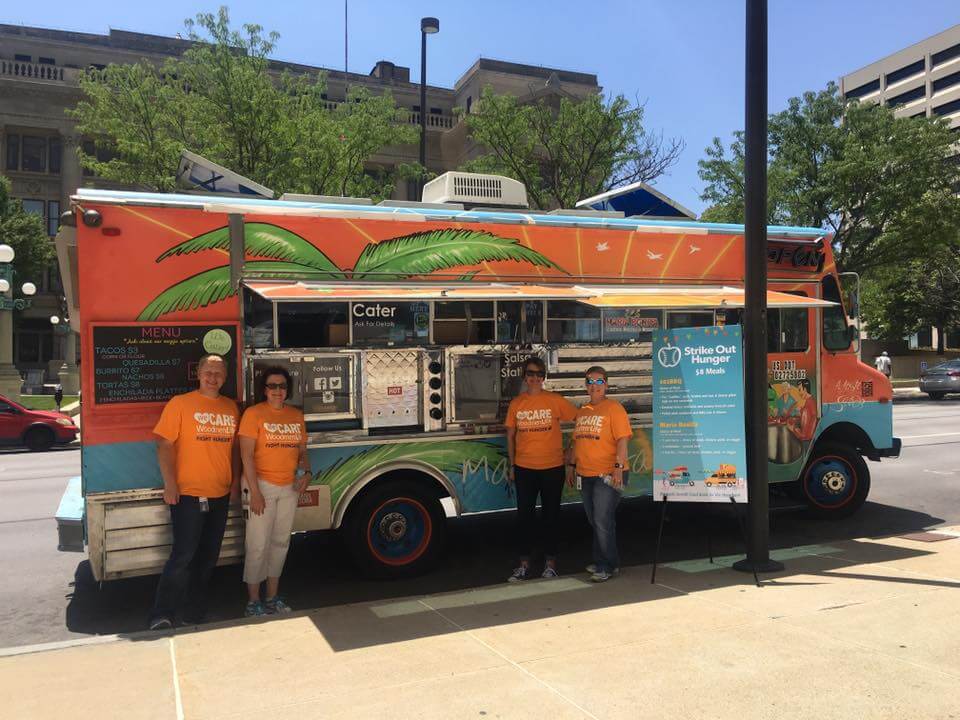 Maria Bonita Mexican Food Truck embraces the fresh food, rich flavors and vibrant colors of Central Mexico through traditional home-style Mexican cuisine including tacos, burritos, quesadillas, tortas, nachos, enchiladas, fajitas and more. https://www.mariabonitaonline.com/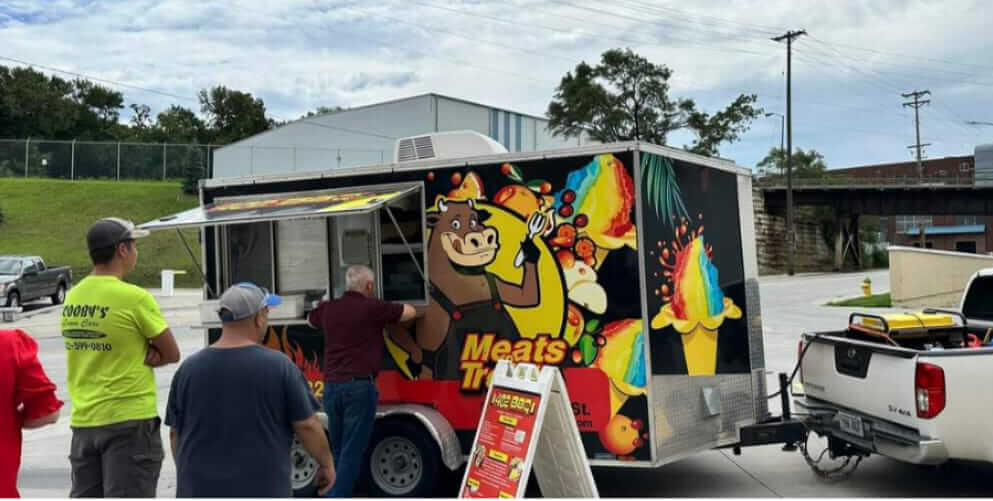 402BBQ specializes in classic barbecue favorites made with locally sourced meats, including Pulled Pork, Beef Brisket, Smoked Turkey, Smoked Sausage and ribs, in addition to 6 different homemade sauces and many side items, including smoked mac & cheese and bison chili.
We also asked our members to recommend other food trucks they would like to see at Modern Work. They were as follows:
The Food Truck Contest at Modern Work Suites & Studios brought our community closer together, allowed members to explore the rich culinary landscape of Omaha, and celebrated the culinary talents of local entrepreneurs. We look forward to more delicious options and contests in the future!
Calling All Food Trucks: Join the Modern Work Suites Experience
If you're a food truck owner in Omaha, we invite you to become a part of the Modern Work Suites & Studios experience. Our members are always eager to discover new flavors and cuisines, making our space the perfect venue for you to showcase your culinary talents. Partnering with us not only gives you access to a diverse and dynamic customer base but also an opportunity to be a part of our vibrant community.
To get started, stop by our offices and visit Rebecca or contact her at 531-600-6901 or via email at manager@modernworksuites.com to express your interest in serving our members.
At Modern Work Suites & Studios, we're all about creating a holistic workspace experience, and food trucks are just one of the many ways we make our coworking space feel like home. We can't wait to see how your delicious creations can add a new dimension to our community, one bite at a time!